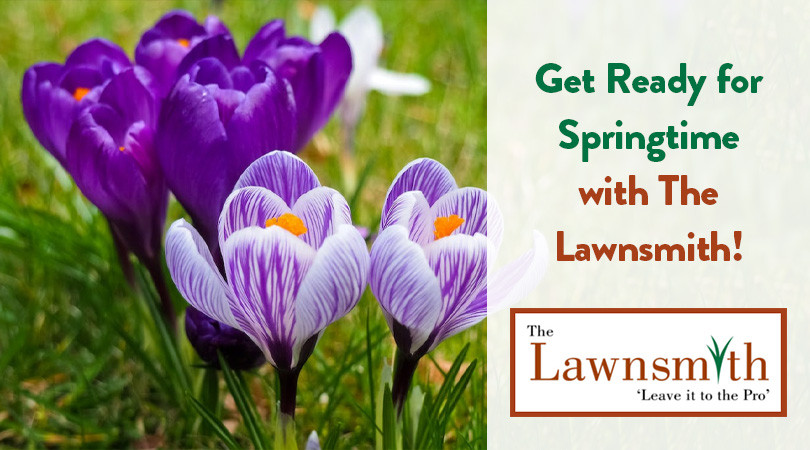 2023-02-15
As Minnesotans, we all know that winter can drag on and on. But don't let cabin fever get the best of you—spring is just around the corner! Now is the perfect time to start planning your summer lawn services with The Lawnsmith. Not only will you receive a discount if you book now, but there is also a variety of mulch types available to help beautify your garden beds. Let's get ready for springtime!
At The Lawnsmith, we strive to make it easy for Minneapolis homeowners to get their yards ready for spring. One of these tasks includes mulch replenishment. Our team can also help in preparing your beds before installation. Our pre-installation preparation includes pulling weeds (You don't really want to pull weeds on a nice spring day, do you?), cleaning debris from the area and weed spraying so that pesky plants don't come back once everything is installed. This helps ensure that your garden beds will look their best throughout the entire season.
You'll then need to pick out your mulch type and schedule a delivery. To that end, we offer mulch delivery in a variety of types, including the following:
Hardwood
Western Red Cedar
Chocolate
Pine Bark
MN Northern White Cedar
Woodchips
Bark
Forest Brown
Honey Gold
Red Ruby
You can easily determine how much mulch you need by visiting here.
Need help? Either call us at (952) 937-5000 or request an estimate by selecting "Mulch Service". Provide information about the type of mulch you would like, as well as the quantity, and we'll send you information. Please note: Preparing mulch beds is an additional service, so note that when you speak with us or request your estimate.
No matter what type of service or product you're looking for this spring season — from simple mowing to overseeding, aeration, fertilization or spring clean up, The Lawnsmith has got you covered so that all you have to worry about is enjoying the warm weather ahead! Get in touch today to get a quote on our comprehensive lawn services.
Even though Minnesota winters can be long and cold—with snow piling up week after week—spring will eventually arrive! So why not get ahead of the game? Schedule your summer lawn services with The Lawnsmith now and enjoy a discount on top-quality service today. Plus, when spring finally arrives and your flowers bloom again under freshly installed soil and mulch? That feeling alone will be worth every penny!

Photo credit: Pixabay.