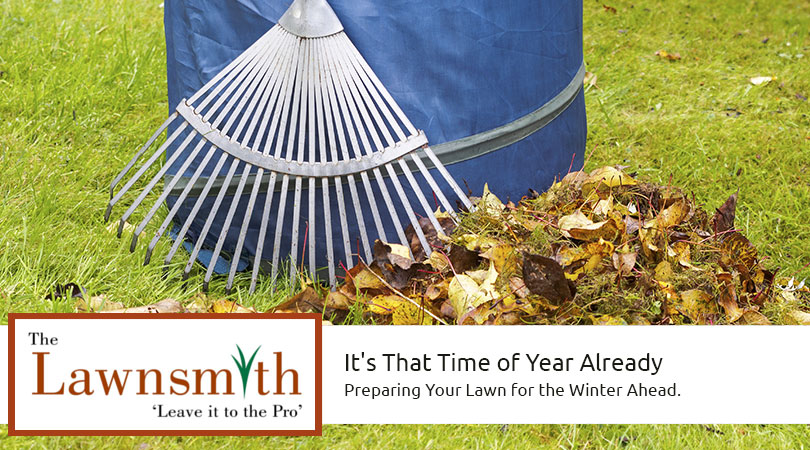 9/22/2015
The shift from summer to autumn brings many new changes for families in Bloomington, Minnesota and other Minneapolis/St. Paul southern suburbs. Many of these are exciting, such as new school routines, participating in fall sports, and enjoying the beauty of the changing leaves. Autumn also brings certain chores for area homeowners as they must prepare for the eventual change to winter.
The Consequences of Avoiding Fall Clean-Up
If you're tempted to put these tasks off, keep in mind that the work you do now will pay off next spring in the form of healthy grass and trees. When leaves remain on the lawn after the first snowfall, it can block sunlight and prevent the evaporation of water. This can cause mold and fungus to grow on your grass, which can eventually lead to more serious lawn diseases. Additional chores that you may want to complete include:
Mulch all plants and trees in your yard to prevent frost heaving. This also protects the roots throughout the cold season. It's important to clean any debris from the borders and beds before you start mulching.
Clean your lawn and gardening tools and store them in a dry place over the winter.
Neatly coil your hose and wipe off all remaining water droplets before placing it in storage. Put your sprinkler next to it so you can easily locate both come spring.
Remove and store stakes and trellises.
If you have lawn or garden ornaments, be sure to clean and dry them before putting them into storage. Leaving them out all winter is likely to cause permanent damage due to the moisture and extreme temperatures.
Consider Professional Fall Clean-Up
When you lack the time or physical ability to prepare your lawn for winter, The Lawnsmith is here to help. We offer a two-visit professional fall clean-up services that includes mowing the grass and removing all leaves from your lawn, window wells, and any landscaped areas. Many homeowners tend to miss these spots. Additionally, we can remove twigs and pine needles as well as assist with any fall planting that you would like to do. While you may not enjoy everything about winter in Minnesota, with help from The Lawnsmith you can at least be ready for it.
Photo Credit: bobbidog | iStock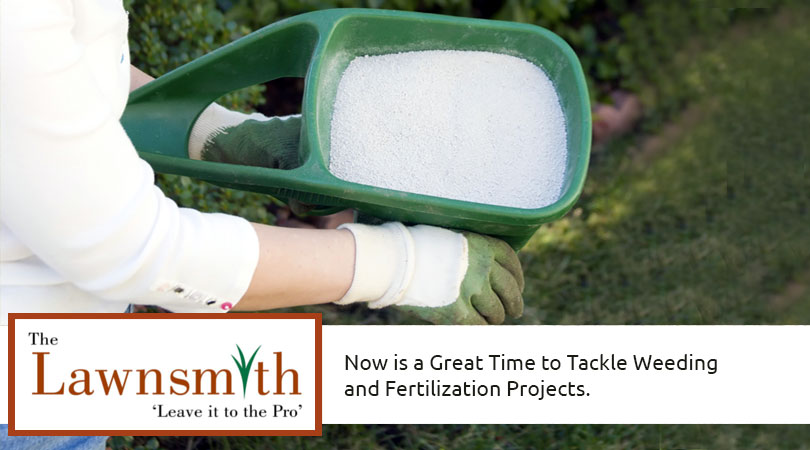 9/8/2015
The grass is gradually turning brown and the leaves are starting to change colors and fall from the trees. It's definitely autumn in the Twin Cities. Before you put away your lawn tools and resign yourself to the snow that you know is coming, consider that now is actually the best time of year to improve the health and appearance of your lawn. A sure-fire way to do that is to fertilize your lawn and kill all remaining weeds.
Why the Timing for This Project is Critical
In the early spring, weeds like the dandelion and creeping Charlie grow at an extremely fast rate. It's all you can do to stay one step ahead of them. By fall, weed growth comes to a standstill as they prepare for winter by pulling nutrients into themselves. This is the ideal time to apply targeted weed killers. It typically only requires one application to kill dandelions at this time of year.
You may need to be more persistent with the creeping Charlie. Plan to use a herbicide that contains triploycr and make sure that the bag specifies the use for the product. It should specifically state that it kills creeping Charlie plants or the Latin name of the plant, glechoma hederacea. You can apply the first application any time in September and then try again if the weeds aren't completely gone within two weeks.
Don't Delay in Fertilizing Your Lawn
September is the best month of the year to fertilize your lawn because the effects last until next spring when the snow thaws. If you wait until spring to fertilize, you run the risk of causing undue stress on the lawn. That is because the fertilization process encourages the fast growth of green grass to coincide with summer dryness, which in turn can cause lawn disease.
When selecting a fertilizer, pay attention to the N, P, and K numbers. These stand for nitrogen, phosphorus, and potassium. This shows the percentage of each ingredient in comparison to filler material. We also recommend going with a slow-release fertilizer to extend the amount of time required before you need to fertilize again.
Need Help Selecting Materials or Getting the Chores Done?
The Lawnsmith understands that knowing which type of fertilizer or herbicide to buy doesn't come naturally to all homeowners. You also may not have the time or desire to tackle weeding and lawn fertilization. Whatever your situation, remember that we're here to help at any time of the year.
Photo Credit: evgenyb | iStock